rachel barber "twilight"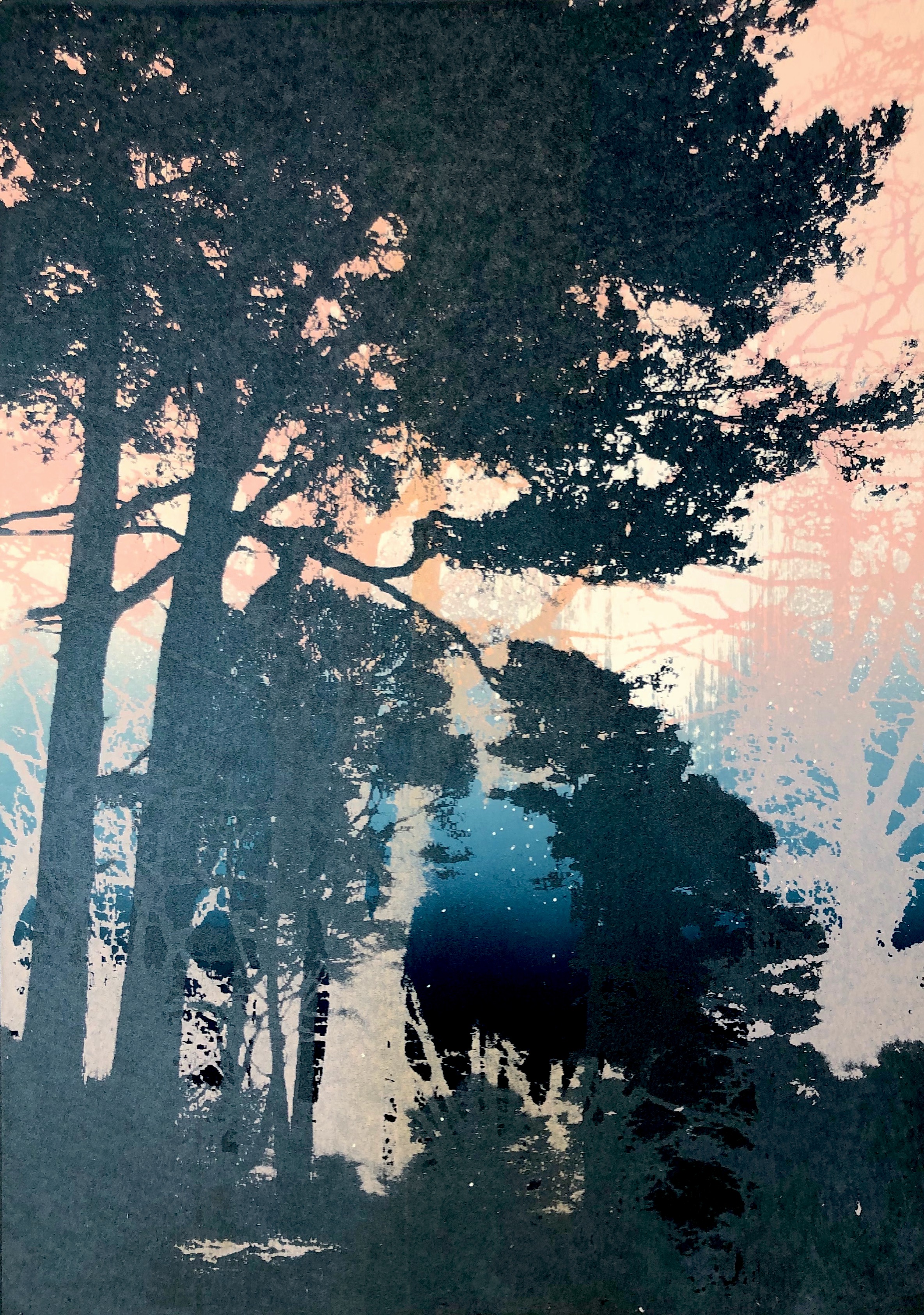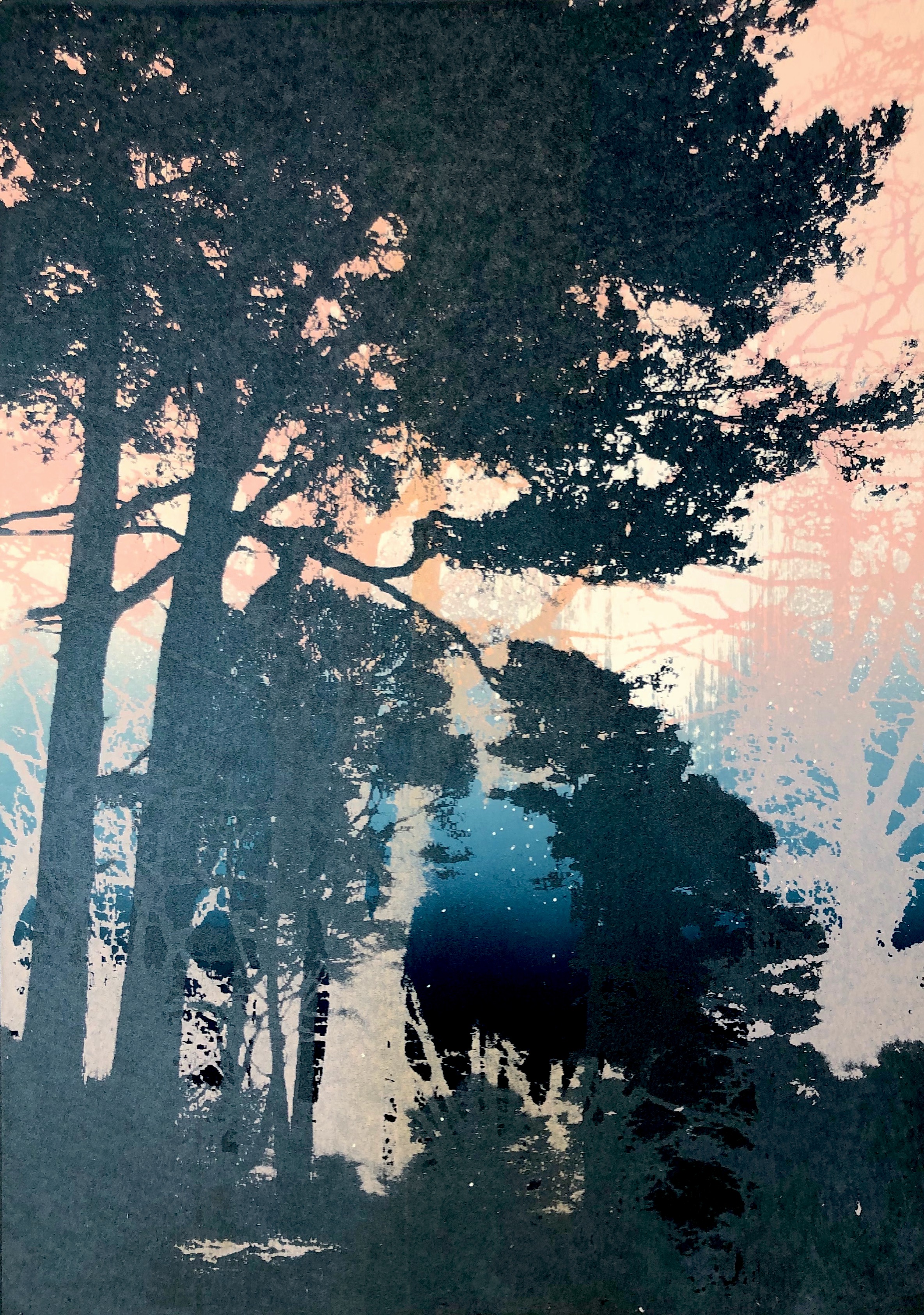 about the artist
rachel produces monoprints inspired by land and seascapes. she is constantly trying to capture something of the atmosphere that she encounters when walking in the hills of the peak district, or along the beaches of the llyn peninsular in north wales. having spent many happy hours in both places, they are a constant source of inspiration for her.
rachel tries to create layers and textures to reflect light, movement and form. her current process requires applying ink to a plate, then rolling, scraping, wiping and manipulating it. paper is then put over the plate and passed through the printing press.
with the process of monoprinting each print is unique and there is an element that cannot be controlled. this can reveal wonderful unexpected results, which are then worked into the development of the final image.
about the artwork
this is a mixed media edition variable of 8 available in size 285 x 415 mm. each piece will slightly vary, making it truly unique.
delivery
if in stock we undertake to dispatch the artwork within 2 days of receiving the order. there is an additional p&p charge of £8.